Matteo Martineau, Tomas Etcheverry, Kacper Zuk and Felipe Meligeni Alves qualified for the main draw at the "Concord Iași Open" 2020. Nicholas David Ionel plays in the first round with the Polish Zuk
September 13, 2020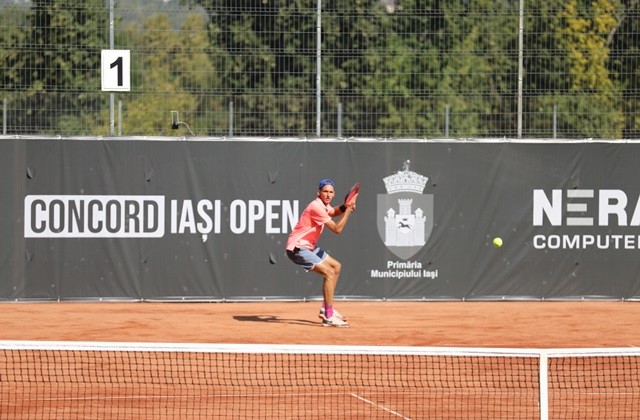 After a few very disputed matches we have the names of the four players who will be in the main draw from the position of winners in the qualification tournament at "Concord Iași Open" 2020.
Frenchman Matteo Martineau, Argentine Tomas Etcheverry, Polish Kacper Zuk and Brazilian Felipe Meligeni Alves are the four qualifiers, after the following results were recorded:
Matteo Martineau (FRA) - Manuel Guinard (FRA) 4-6, 7-5, 6-4;
Tomas Martin Etcheverry (ARG) - Dragos Nicolae Madaras (ROU) 6-4, 6-1;
Kacper Zuk (POL) - Maxime Hamou (FRA) 7-6 (0), 4-6, 7-6 (0);
Felipe Meligeni Rodrigues Alves (BRA) - Alexandar Lazarov (BUL) 6-4, 6-2.

Nicholas David Ionel, the Romanian player who received a Wild Card on the main draw at the "Concord Iași Open" 2020, and who was to play against an opponent from the qualifiers, will meet the Polish Kacper Zuk in the first round.
Frenchman Matteo Martineau will play against a compatriot, Mathias Bourgue, Argentine Tomas Etcheverry will meet Frenchman Quentin Halys and the opponent of the Brazilian Felipe Meligeni Rodrigue Alves is another Frenchman, Enzo Couacaud.
"Concord Iași Open", ATP Challenger 100 Category tournament, endowed with total prizes worth 88,520 euros, enjoys the support of the City Hall of Iași and appreciates the interest shown by private companies in Romania: Concord Service Center, Nera Computers, Certus Software, Coriolan Aur Smarald, Albrau Prod, Unirea Hotel Complex, Texdata, Fiterman Pharma and Lenovo.