Marius Copil, Filip Jianu, Nicholas David Ionel and Cezar Cretu, in the main draw at "Concord Iași Open" 2020
September 10, 2020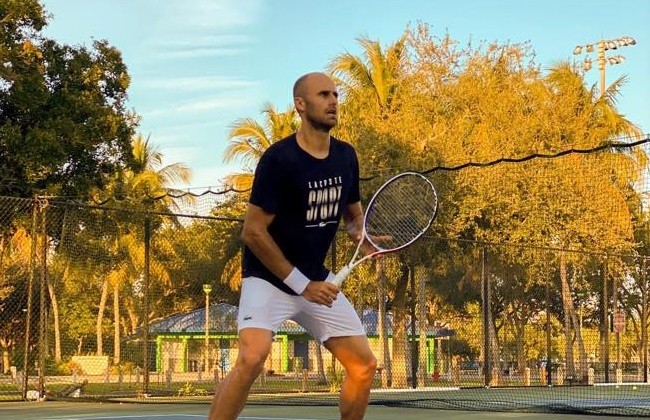 Marius Copil, ranked 191 ATP, the most valuable Romanian player of the moment, entered directly in the main draw of the ATP Challenger 100 tournament, "Concord Iași Open", the biggest and most important tennis tournament in Romania and, during this period, the most important tennis tournament in this part of Europe.
Thus, Romania will be represented by four players on the singles main draw, Marius joining the three talented Romanian juniors who received Wild-cards from the organizers: Filip Cristian Jianu, Nicholas David Ionel and Cezar Cretu.

Also in the main draw of the tournament in Iasi, endowed with total prizes of 88,520 Euros, there are only players among the best 200 in the world. Thus, they come to Iași, the order being given by the ATP ranking from the moment of registration: Jaume Munar (ESP, 104th ATP place), Pedro Sousa (POR, 110 ATP), Jason Jung (TPE, 120 ATP), Sumit Nagal (IND, 122 ATP), Andrey Kuznetsov (RUS, 130 ATP), Mohamed Safwat (EGY, 135 ATP), Juan Pablo Varillas (PER, 137 ATP), Blaz Rola (SLO, 141 ATP), Alex Bolt (AUS, 145 ATP), Emilio Gomez (ECU, 150 ATP), Kimmer Coppejans (BEL, 153 ATP), Denis Istomin (UZB, 155 ATP), Danilo Petrovic (SRB, 156 ATP), Arthur Rinderknech (FRA, 161 ATP), Yuri Rodionov (AUT, 166 ATP), Alejandro Tabilo (CHI, 176 ATP), Carlos Taberner (ESP, 177 ATP), Dmitry Popko (KAZ, 178 ATP), Brayden Schnur (CAN, 179 ATP) and Enzo Couacaud (FRA, 180 ATP).

Three Romanian players in the main draw in the Qualifying Tournament

In the Qualifications "Concord Iași Open" 2020, a tournament hosted at the beautiful Ciric Sports Base and scheduled to start on Saturday, September 12, 2020, there are also three Romanians, all beneficiaries of a Wild-card: Radu Papoe, the one who won the U18 National Individual Summer Championships, also hosted by the Municipality of Iași, Dragoș Mădăraș, the one who won the "Concord Iași Open" pre-qualification Tournament and another young and talented Romanian player, Matei Adrian Georgescu.

The tournament in Iasi enjoys the support of the Romanian Tennis Federation and the City Hall of Iasi, and appreciates the interest shown by private companies in Romania: Concord Service Center, Nera Computers, Certus Software, Coriolan Aur Smarald, Albrau Pord, Unirea Hotel Complex, Texdata and Lenovo.